Get This Cute Sleeping Baby Doll for Your Kids As A Cozy Companion
It will be love at first sight when your child lays their eyes on this adorable sleeping baby doll. These cute and cozy sleeping baby dolls are the perfect friend for your toddler to hug, cuddle, and care for. Because they are dolls that look like real babies.
With a variety of outfits and two sizes to choose from, you'll have no problem finding one they'll love. Get one for your child, yourself, or a friend!
Warm reminder:
Anyway, for babies, we need to be clear about the sleep guide -- namely, that babies should never, ever sleep with anything near them (including stuffed animals of any kind). So after your babies are asleep, keep this sleeping baby doll toy away from them.
Click here to check more unique toys for your little ones.
The sleeping baby doll with bunny hat is a perfect Easter gift idea for your little girls, you may also be interested in this adorable Easter Basket Stuffer -- Adorable Hatching Egg Bath Toys.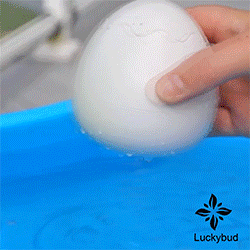 You May Also Be Interested In Another Cute Cozy Plush Bunny Doll, Click Below Picture to Check Details:
Our Guarantee:
1, Safe payment via Paypal, if you do not have Paypal, please  check here.
2, Tracking number for every order, click here to track your parcel.
3, 24/7 assistance: [email protected].
4, 7-15 business days for delivery. (May cause shipping delay due to COVID-19)
5, 30 days guarantee.