Pactical Gift Makes Life Easier! This Flexible Shaft Extension Drill Bit Is A Great Present To A Handy Person In Your Life!
Our Guarantee:
1, Safe payment via Paypal, if you do not have Paypal, please  check here.
2, Tracking number for every order, click here to track your parcel.
3, 24/7 assistance: [email protected].
4, 7-15 business days for delivery. (May cause shipping delay due to COVID-19)
5, 30 days guarantee.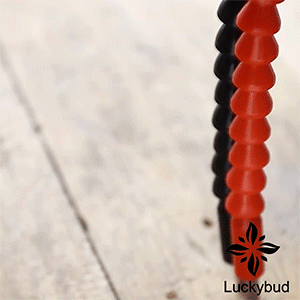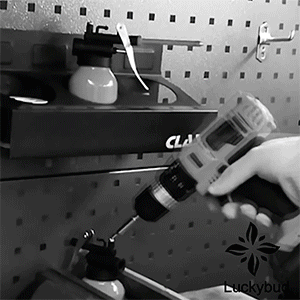 If you ask for Christmas/ Birthday/ Father's Day Gift, there you go!
This electric screwdriver bit set is perfect for small space operations, suitable for computer chassis, electrical cabinets, furniture, electrical appliances and other places that screwdriver can not work. It is brilliant and opens so much possibilities even for someone who is not handy with any tool!
Perfectly fit for small and narrow space, but with SLOW speed, otherwise the flexible screwdriver will break easily and easily hurt your hands.
Features & Benefits:
Flexibility: The 11.6 inch shaft is of great flexibility to bend, twist and straighten even in narrow confined space.
Application: This soft drill connecting shaft mainly used to narrow space, dead ends and other places that screwdriver is hard to work in, like computer chassis, electrical cabinets, furniture, electrical appliances, etc.
Applicability & Safety: It is an important tool for hardware maintenance and repair, Compatible with Small wrench / cordless screwdriver / low speed DC hand drill / Pneumatic screwdriver / Torque drill / Electric screwdriver. Flexible shield protects your hands while the internal shaft rotates freely.
Excellent Quality: The soft shaft is made of high carbon steel which is practical and durable to use. Here the black one is regular shaft while the red one is extra thick & 2X torque than the regular one.
Fit Drills Well: The 1/4 inch hexagon drill bit connecting shaft fit drills well, suitable both ordinary hand drill and electric drill.
 Specifications:
- Length: 11.6 inch (295mm)
- Material: High Carbon Steel + Plastic
- 2 Colors: Black (regular) + Red (Extra Thick 2X Torque)
- Hex Shank: 6.35mm (1/4 inch)
- Inner Hexagon Head: 6.35mm (1/4 inch)
 Package Included:
 Type 1- 2pcs/set:
1pc Black Flexible Shaft (Regular) + 1pc Red Flexible Shaft (Extra Thick 2X Torque)
 Type 2 - 12pcs/set:
1pc Black Flexible Shaft (Regular) + 1pc Red Flexible Shaft (Extra Thick 2X Torque) + 10 Drill Heads
Type 3 - 22pcs/set:
1pc Black Flexible Shaft (Regular) + 1pc Red Flexible Shaft (Extra Thick 2X Torque) + 12 Drill Heads + 8 Screw Covers (5MM-13MM)
Type 4- 32pcs/set:
1pc Black Flexible Shaft (Regular) + 1pc Red Flexible Shaft (Extra Thick 2X Torque) + 12 Drill Heads + 9 Screw Covers (4MM-13MM) + 4 Twisted Drill Heads (3 4 5 6MM) + 1 Tiles Drill Head (6MM) + 1 Glass Drill Head (6MM) + 2 Double Drill Heads (65mm) + 1 Double Drill Head (10mm) + 1 Magnetic Screw Cover (8mm)